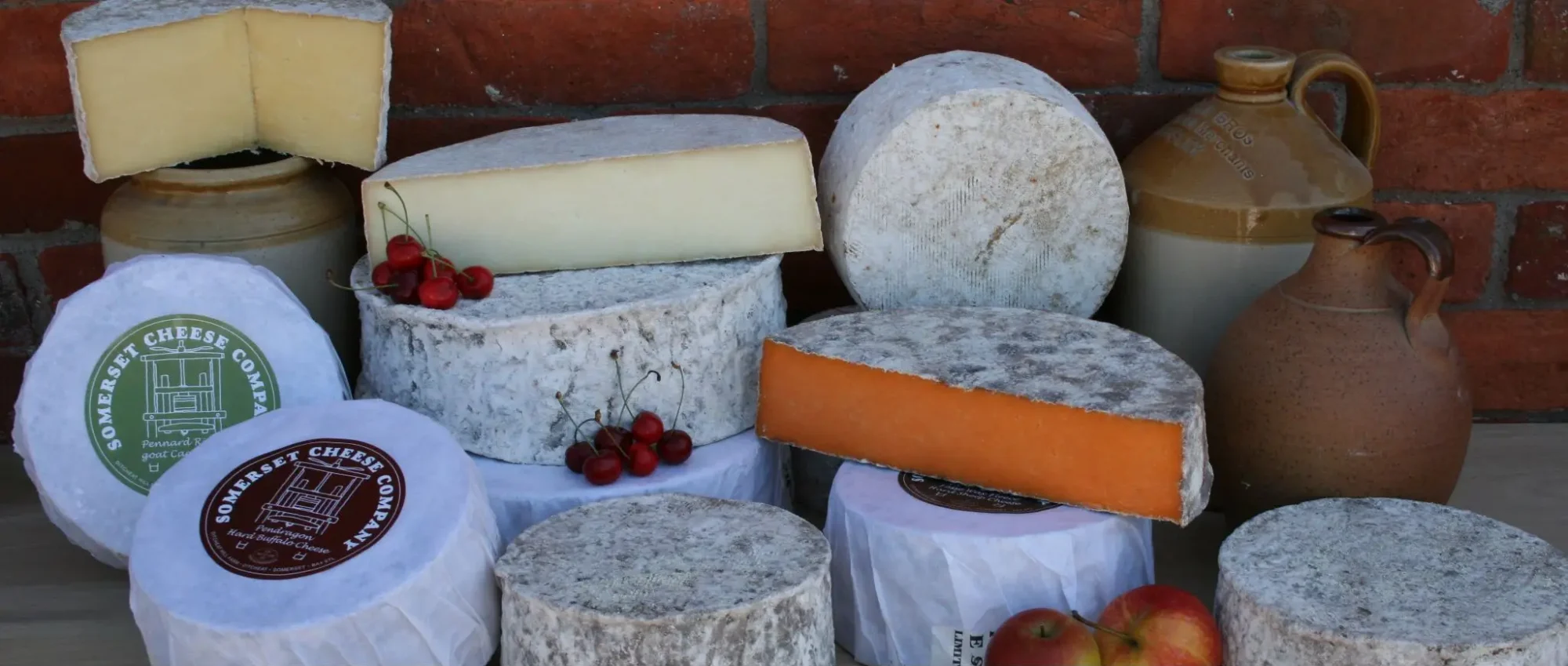 Award winning, delicious handmade hard and semi-hard cheeses from the Somerset Cheese Company
Sheep, Goat, Buffalo and Cow's cheese
The Somerset Cheese Company makes a range of hard and semi hard cheeses from all types of milk, including sheep, goat, buffalo and cow's, including Channel Island milk.
Most of our cheeses are mould ripened in the traditional farmhouse way, whilst Rainbows Gold is wash-rinded. This means that the cheeses are wiped in a solution of 'Golden Chalice' ale and a ripening bacteria. This produces a distinctive golden rind which is pungent and sticky.
Other cheeses are sent to a professional smokery for gentle, cold oak smoking.
You can be sure that all our cheeses are made with strict attention to detail and due diligence, and also, all are made using vegetarian rennet.
We provide cheese for:
Wholesale
Restaurants and Delicatessens
Farmers Markets
Contract Making
Individuals
Key Facts
Local Cheesemakers
We have over 80 years combined experience in the craft of cheese making
Delivered Nationwide
We deliver our award winning handmade cheeses all over the UK
Made in Somerset
Based in beautiful Somerset, not far from the famous Bath and West Showground